Harrisburg, SD
In addition to relocating the stairs in this two-story home, we did a complete remodel. Though the home had great square footage, it had many small rooms instead of nice, open spaces. The relocation of the staircase opened it up to the great room and second story balcony. We matched the staircase with a new banister, new carpet, and paint finished off the second story.
On the main floor, we closed off one wall and opened up another, resulting in a large new kitchen that is now open to the dining and living space. We also added a walk-in hidden pantry.
In this kitchen, our design included a large island that encases a dishwasher and a wine fridge. The cabinets, custom-stained, accent a painted white island. Granite countertops and a linear tile backsplash were the finishing touches. To isolate noise and mess, we designed a functional sliding barn door that separates the mud/pantry room from the dining space.
The 5 Star Experience
Client Review
If you are looking for someone who truly cares, who truly wants to deliver a great product and someone you can work with – these guys are the real deal. Can't say enough good things about them. Handshake means everything.
Steve Watkins
Need a building site, a detailed floor plan/design and someone to transform the plan into a home? Contact Deffenbaugh Homes the best luxury home builder! We love our nice level and scenic lot, our beautiful new home with spacious open kitchen, breakfast room, comfortable family room and relaxing sunroom; adjacent laundry room; easily accessible storm room; convenient study; quilting room; enclosed mechanical room; state of the art HVAC equipment, plumbing, electrical and security that the Deffenbaugh Homes team built into our dream home….
Al Schneider
We found Jesse's development, a gem called The Crown at Arbor's Edge. We fell in love with a Big Sioux River lot which Jesse helped us pick out. The Deffenbaugh company and 4-D Design took it all to the next level. We feel they are the Number One builders in this area. The building process was outstanding. We are so grateful!
Susan Anderson
We met with several contractors and solicited many recommendations before selecting a builder for our new home. From the very first meeting it was apparent that Deffenbaugh Homes was in a class of their own. The Deffenbaugh team has a very rare combination of creativity and a structured organizational process that sets them apart from the rest. I couldn't imagine building with anyone else.
John Sievers
We had a great experience working with Deffenbaugh and Lauren from 4D! Jesse is very creative and hard-working. The entire team is great! We would use them again in the future for any renovation needs.
Laura Jacobson
The crew was always pleasant, great personalities, and enjoyed having them do our home remodeling projects. We would definitely recommend the team at Deffenbaugh Homes if you are looking to build or remodel.
Joyce Dabbert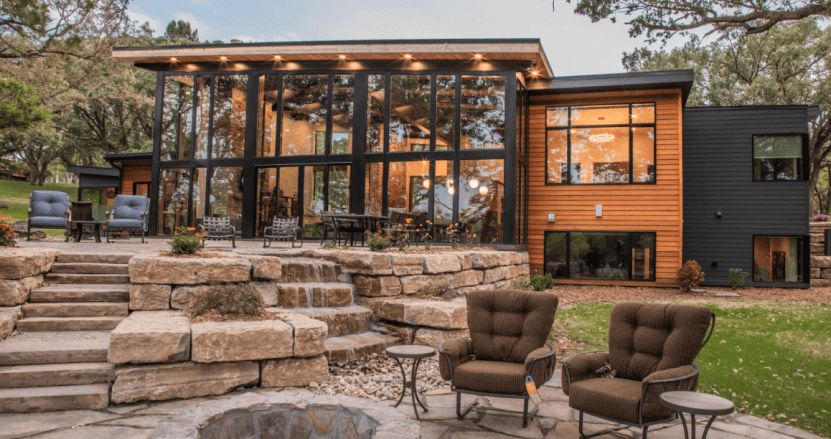 Browse Other Projects